Enfold is compatible with One Click Accessibility and WP Accessibility plugins to help you make your website more accessible.
You can install one of the plugins and choose Accessibility Conformance Level in Enfold > Theme Extensions > Accessibility tab.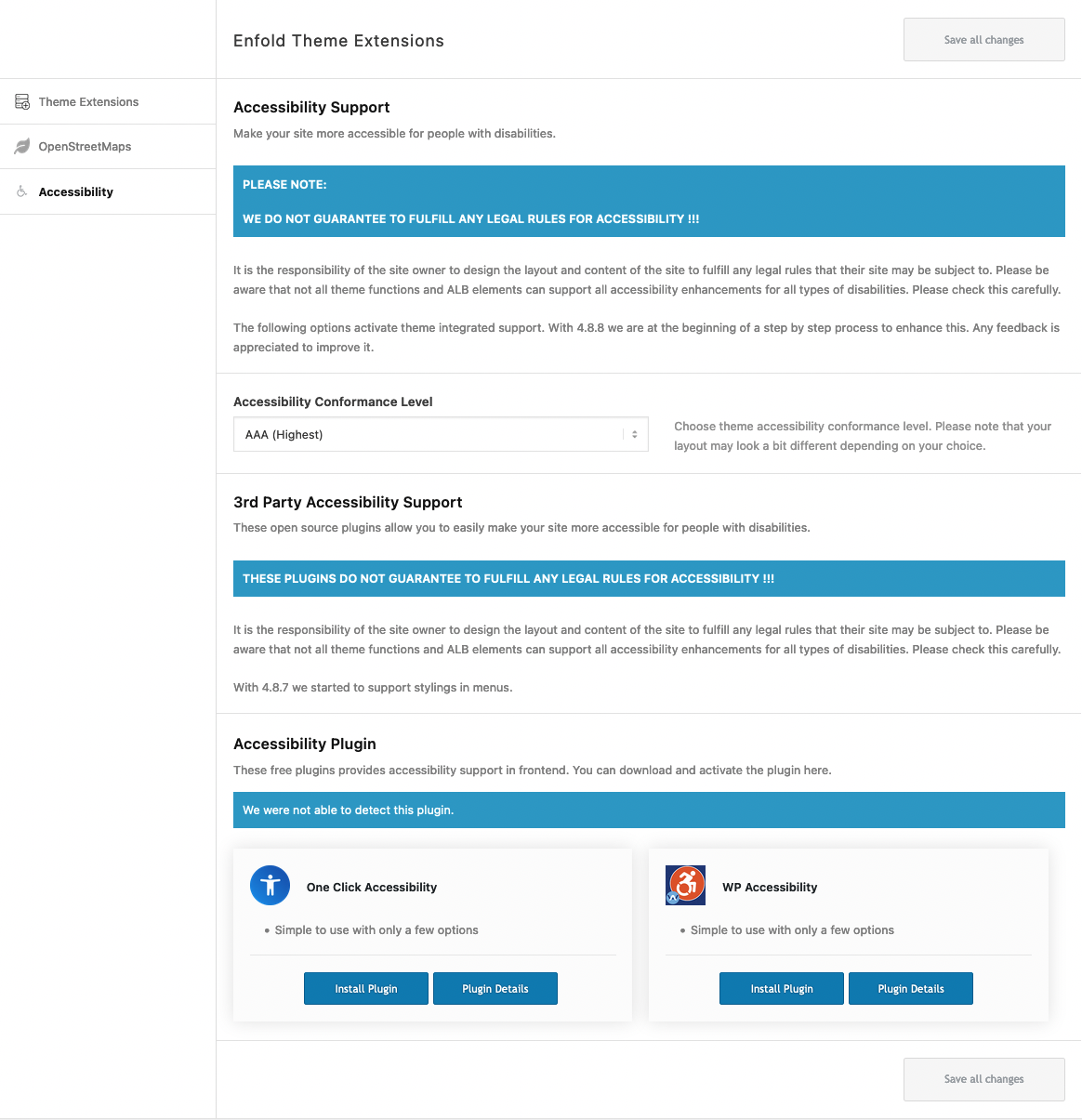 Please note that neither Enfold nor the compatible plugins do not guarantee to fulfil any legal rules for accessibility.