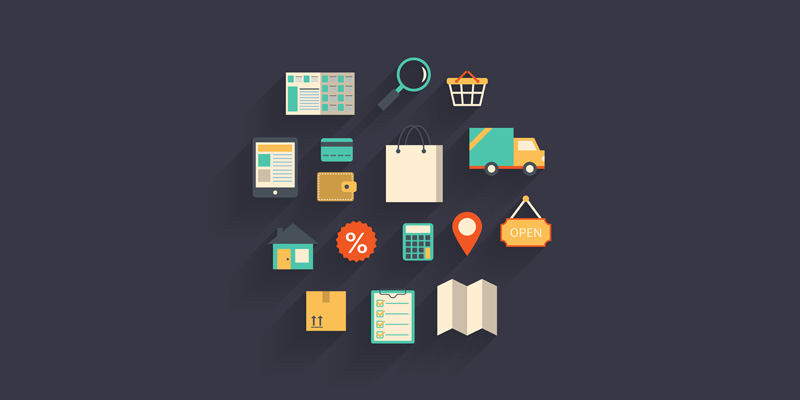 Enfold Version 3.5 – WooCommerce Bookings integration, a new layout mode, 5 new Demos and more
A release focusing on e-commerce
Our latest version of Enfold introduces full compatibility with the great WooCommerce Bookings extension, in our opinion one of the best ways to sell time or date based bookings.
No matter if you want to build a site for a personal coach, a hotel, a spa or any other kind of booking: Enfold in conjunction with the Bookings extension got you covered now. See examples here and here :)
In addition to that we have introduced a new layout mode called "Fixed Frame" which allows you to create a frame of variable width and color. Also new are the many new display option for various existing elements like products, masonry items, icon lists, etc. Most of these display options were introduce to bridge the gap between some of the existing elements, something we will probably do more often in the future. Since this is a release that focuses mostly on the capabilities of WooCommerce and its various extensions we have started with the option to display the masonry items in the same way as the product grid, so that you can mix those elements on your site and they still look like they belong together. You can check it yourself in the travel demo.
But most of the development time for this release was used to create  5 great new demos that show that Enfold is really capable of building any kind of unique website by now. Here is a  list of our latest additions and modifications:
New demo content:
New Features:
added: new layout feature. Instead of stretched and boxed you can now chose "framed" which displays a fixed frame around the site (eg:here and here )
added: new product style: minimal overlay
added: new styling option for masonry and masonry gallery element: caption overlay
added: background images for sections, cells and columns can now be set to "scale to fit" so the whole background image is always visible (check the ornament background on our hotel demo)
added: font size selection for accordion slider
added: option to center accordion text
added: new google fonts
added: new design – bright blue
added: new advanced styling element to customise: Slideshow Titles
added: new advanced styling element to customise: Slideshow Captions
added: an XML file for languages, available for the facebook page widget
added: various title filters
added: new filter for framework related css body classes
And here is a list with most of the bug related changes.
For a detailed changelog please download the latest theme package from themeforest
fixed: a page.php thumbnail size bug
fixed: a css error that was caused by setting a column background to "stretch fullwidth"
fixed: a slideshow bug that caused buttons to slide in when they should fade
fixed: a display issue with iconbox titles and some specific fonts
fixed: an issue with some default css font sizes not adapting properly on smaller screens
fixed: an issue with slideshow capations on small devices when
fixed: an issue with blank pages not aligning properly on mobile devices
fixed: an issue with color section background colors not beeing applied to Left Sidebar Layouts
fixed: an issue with transparent headers and custom menu colours
fixed: an issue with mobile menu display on tablets
fixed: issue with accordion slider php notice
fixed: a problem with product grid item count
fixed: a display bug with the Fullwidth Easy slider that was caused by choosing original image size
fixed: a pagination bug with the woocommerce grid element
fixed: an issue that prevented mailchimp to fetch more than 10 lists
fixed: an issue that prevented some servers from connecting with mailchimp
fixed: an issue with html elements added to the table element
fixed: an issue with the class of the events calendar upcoming events heading
fixed: an issue with the feature image slider not accepting disabled autorotation
fixed: an issue with the magazine element throwing a php error on subpages
fixed: an error with form success message
fixed: an issue with contact form dropdowns when the "hide label" option was selected
fixed: an issue with the import script not working properly with PHP7 and dropping the demo menu
fixed: an issue with the contact form autoresponder not working when more than one mail address is added
fixed: an issue with google author and publisher rel tag
fixed: a multi language issue with the facebook plugin and wpml
fixed: an issue with php notices caused by the grid layout
fixed: a css notice in the backend when woocommerce is active
fixed: an issue with the woocommerce quantity selector
fixed: an issue with the dark default themes
fixed: an issue with sidebar main menu sticky calculation
fixed: a problem with google map tooltips
fixed: an issue with the feature image slider not working in Firefox
fixed: a syntax error in the autorotation setting of the slideshow
fixed: a bug with the wedding demo that prevented correct image import
fixed: missing translation strings in Portfolio.
fixed: the advanced styling selector of main menu hover items when the logo is displayed above the menu
fixed: an issue with a javascript file not being loaded properly for layerslider
improved: masonry filter display when loading new elements via "load more" button
improved: some google fonts now come with more weights
improved: dynamic styling generator accepts array values now
improved: header.php – added a new filter function
improved: index.php + other default template files: abort script if directly loaded in the browser to prevent crawling errors
improved: automated schema.org markup for blog posts.
updated: layerslider to the latest version (5.6.3)
updated: several translation files
Whats next?
Since we received some requests to shorten releases cycles, instead of delivering these big updates every few months, we will try to do as asked and reduce the amount of time between updates. Instead of cramming 5 new major features and 5 demos into one release we will try to do 2-3 features and 2-3 demos per release and cut the release cycle in half.
Thats still long enough not to annoy our users with updates, but a good amount shorter for those who use the theme in a lot of projects and need to come up with new styles and solutions on a regular basis :)