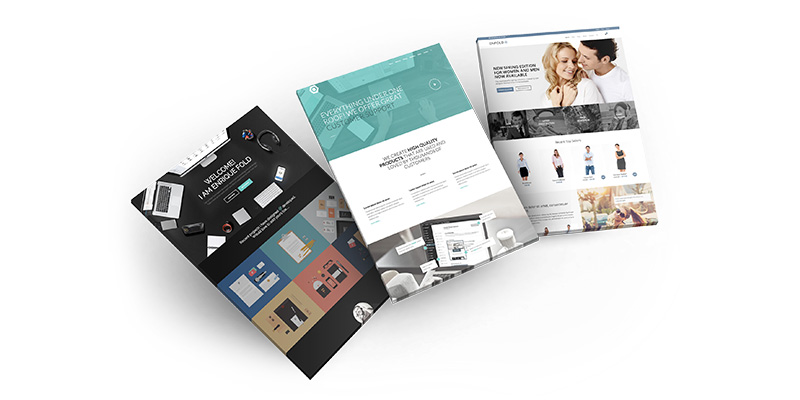 Enfold Version 3.1 – New Elements, Demos and long awaited improvements
Again a rather large update that adds a lot of the features you requested 
This one has a lot of love for users who always wanted to use the template builder on posts and products. You can now build beautiful custom posts and unique custom single product pages. Of course we got a lot of new elements, improvements to existing elements, new theme demos and a lot of smaller bugfixes as well.
Here is a full list of our new features with example links
New demo installations:
 We also added the following features
added: contact form option to remove default form labels and display the element name as placeholder
added: shoping cart display options
added: visual page preloader option (with or without icon)
added: smooth page transition option when navigating the site
added: sticky header but unsticky top bar when scrolling down
added: shop options page in backend
added: shop overview display options (eg: default display and minimal)
added: backend color options for all sections: heading color and secondary font color can now be easily changed in enfold -> general styling options
added: 3 new predefined color scheme, used in our new demos (Cyan header, blue-grey, modern black)
added: new minimal header option (no borders, active item indicators, no transparency)
added: option to pick the default font size for the theme in enfold->general styling
added: new element: Rotating Headline
added: section color and pattern overlays
added: fullscreen and fullwidth slider pattern and overlay
added: 5 new template builder elements available on single products (Purchase Button, Product Reviews, Product Tabs, Product Information, Related Products)
added: new social sharing buttons template builder element
added: template builder can now be used on single post entries
added: scroll down icon for sections (similar to fullscreenslider)
added: new padding option for section (huge padding)
added: tooltip styling option with drop shadow
added: tooltip option to display tooltips permanently
added: the option to create simple submenus directly within the template builder submenu element
added: new minimal styling options for the pricing table
added: new styling options for image shortcode (color options for overlay, hover effects)
added: image element caption styling
added: filter hook for postslider excerpt
added: possibility to set a banner image and color overlay for the shop page
added: alternate styling for category pages with the option to display a banner image and description
added: added persian language files,
added: the option to only display breadcumb in title bar
Improvements
improved: display of list items within icon list items
improved: lightbox script grabs caption data from default wordpress gallery shortcode now
improved: compatibility with php 5.6
improved: demo import can now require a plugin before importing
improved: demo import now properly imports secondary menus and sets menu locations correctly
improved: demo import now disables and renames previously created menus so no menu conflicts arise
Bugfixes (most noteworthy ones)
fixed: a bug with the visible of the mobile menu
fixed: an issue with the latest version of gravityforms and the theme integration script
fixed: a problem with feeds not displaying correctly when on a template builder page
fixed: a problem with gallery and ajax portfolio overwriting the column settings for each other
fixed: a problem with the hotspot element messing up the layout when no image is set
fixed: an issue with empty search queries on sub pages
fixed: a problem with the schema.org date markup of postslider elements
fixed: a blog gallery problem, not accepting the correct thumbnail size
fixed: parallax section background jumping on pageload
fixed: mobile logo padding bug when using a sidebar menu
fixed: a bug with overflowing "current menu indicator"
fixed: a bug with alternate logos for transparent headers not switching properly
fixed: several small css typos in front and backend
fixed: an issue with rtl slideshow controls
fixed: a bug with selecting sidebar on shop page
fixed: a bug with wrong css image links
fixed: a problem with currencies not displaying correctly
fixed: a flag styling issue on mobile devices
fixed: a bug with the google map widget when single quotes were used in the description
fixed: a validation error with multiple active google fonts
fixed: uploading and inserting of .ico files for favicon
Updates
updated: color palette in color picker reflects theme colors now
updated: backend option pages
updated: russian translation file
updated: spanish translation file
updated: dutch translation file
updated: all language files (removed fuzzy strings from translations)
updated: korean and arabic file names are updated to match wordpress standards
updated: waypoint script
A word of advice
Hope you like the update the same as we do. However when updating your site please make sure to backup any modifications you have made to the theme files. Enfold Version 3.1 changed a lot of the files we are using, so if you are running into troubles  feel free to open a new thread in our support forum ;)
If you want to know which folders and files we modified please download the theme on themeforest and check the version.txt file that comes with the download.
And now: Have fun with the update