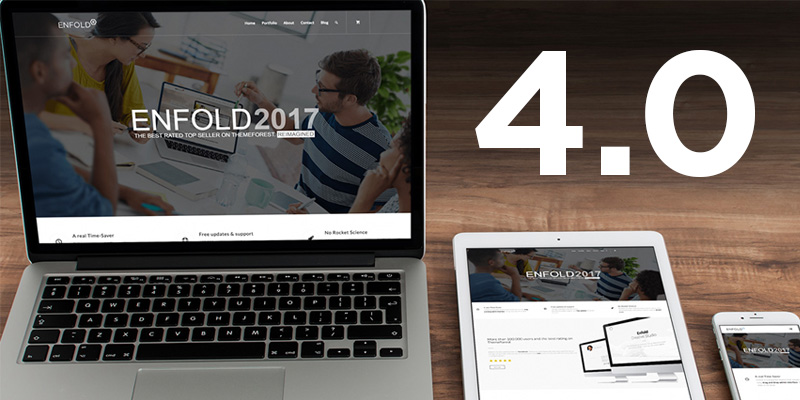 If Enfold were a new theme and we were to release it in 2017, that's probably what it would look like
Everything in this release was geared toward the question: If we would release a new theme today, how would it look like and how would it behave? More detailed:
Would we build the site with a frontend editor or still use a backend editor?
How would it look like?
Would we need another slew of elements for the builder or are we fine with what we got?
What about the design of existing elements?
Which demos would we need?
First of all, I think a lot of the decisions and assumptions on how a theme should work that we made back when we built Enfold are still valid. And I think a lot of our customers agree with us, since Enfold is still the best rated top seller on Themeforest with an astonishing rating of 4.85 out of 5. If you think about it, thats quite insane. Our rating gets worse if someone rates the theme with 4 stars; yet 4 stars is already considered an excellent rating :)
But there are always things to improve so here here are a few explanations, thoughts and conclusions for those questions above, and what we plan to do in the future: