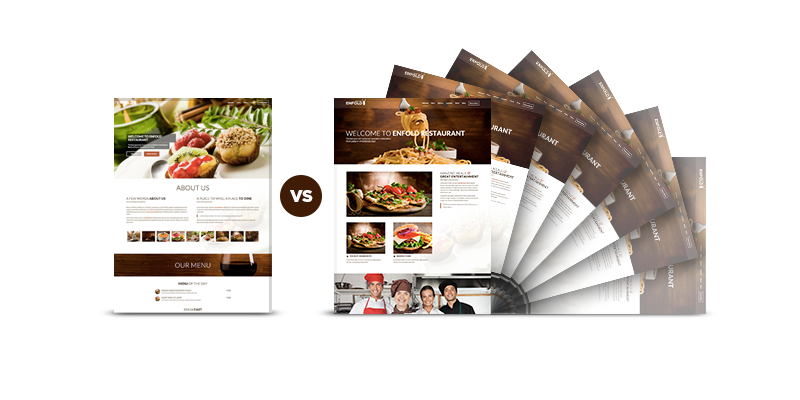 Choosing between Single or Multi Page Designs sometimes requires a lot of thought. Here are a few guidelines that might help you. 
Those familiar with WordPress' history will know that it has its roots placed firmly in blogging.
But fast-forward to present day and you are arguably as likely to see a 'traditional' website running on WordPress than you are to see a blog. The world's favorite Content Management System (CMS) has come a long way since its b2/cafelog days. And while creating a WordPress website that doesn't operate as a blog is now a piece of cake, that added functionality opens up a veritable Pandora's box of questions.
In this article I want to address one of those questions: should you choose a single page or a multiple page design for your WordPress website? With the growth in popularity of single page designs over the past year or so, it is a more relevant question than ever. Once you're done reading this piece, you'll know which option is right for you.