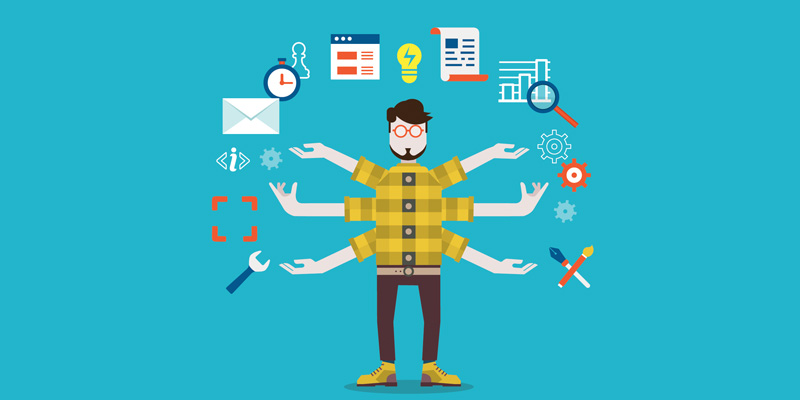 12 Sites Every WordPress Theme Developer Needs to Bookmark (And Why)
There's no getting away from it – being a WordPress theme developer is a truly multidisciplinary job.
At a minimum, you'll find yourself straddling the worlds of design and development on a daily basis. And, regardless of whether you're a one-person operation or working in a WordPress dev shop, business and marketing needs will also almost certainly never be far from your mind.
In this type of environment, it's essential to actively maintain a list of key resources you can lean on for inspiration; that enable you to keep sharpening your skills and stay up to speed on each of your core areas.
In this article we've selected 12 of our favorite sites across four key disciplines to get you started. Each site is a no-fluff, regularly updated resource packed with actionable information. We've also included a small tip per site to help you get the most out of of each one.
Let's get going.
Visual Design Sites
As a theme designer, it's imperative that you stay in touch with the latest visual trends in WordPress and beyond. The following three sites will give you a solid overview of the current design landscape.

When you're lost in the depths of theming tweaks, it can be refreshing to come up for air with a broad-brush review of the field of digital design. That's exactly what Creative Bloq offers with its well-curated mix of features, news, tutorials and interviews.
The site is packed with tips of direct interest to WordPress developers on topics such as responsive design and typographic hierarchy. Though updated daily, a weekly check-in is all you need to stay up to speed.
Make the most of it: Sign up to the newsletter and you'll not only be able to scan the week's highlights at a glance, but also get access to ongoing special offers to help you build out your design toolkit on a budget.

As a theme developer, there's a good chance you either need somewhere to showcase your own creative work, are regularly looking to review third-party design portfolios, or both. Behance solves those problems and much more.
Created by Adobe back in 2006, it functions as an online showcase for designers, a constant source of creative inspiration and one of the best design job boards in the business.
Make the most of it: Much of Behance's functionality is also available via a series of Apps, which are well worth exploring. A particular favorite of ours is Wallpaper by Behance – a desktop wallpaper app that provides a pleasantly ambient way of discovering great design.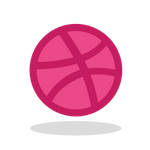 Good design is all about details and this is precisely the area that Dribbble excels in. Billed as 'show and tell' for designers, you'll gain instant access to latest work from some of the world's top practitioners simply by browsing.
The site also functions as an active design community with a high quality job board and meetup listings to boot.
Make the most of it: Take advantage of Dribbble's nicely integrated color search and tagging options to get specific. As a pro user you're also able to search by skill which can be a fast way of finding high quality WordPress design experts if you're looking to hire.
UI/UX Sites
Visual design, though critical, is only one component of design as a whole. When it comes to producing a truly professional WordPress theme, you'll need to be equally at ease with the subjects of user interaction and user experience. The three sites below will point you in the right direction.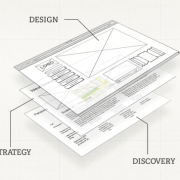 For such a crucial element of digital design, guides to the building blocks of user experience are strangely under-represented online. The team behind wire-framing software Balsamiq set out to rectify that state of affairs with this comprehensive introductory site.
A well thought-out structure guides you through the basics with carefully chosen real-life examples and excellent options for further study highlighted throughout.
Make the most of it: If you're looking to skip straight to the heart of the matter, make a beeline for their wonderfully curated resources page. The recommended books section you'll find there is enough on its own to keep you busy for months to come.

The field of user experience is a vast one. A regular review of UX Mag will keep you in touch with developments across the world of digital design and related disciplines.
Make the most of it: As befits a more industry-leaning publication, UX Mag maintains a frequently updated Events section that provides a useful overview of conferences, meetups and workshops in your area.

Boxes and Arrows have been banging the drum for better information architecture and intelligent interaction design since all the way back in 2001.
They've consistently commissioned in-depth articles from leading practitioners in the field throughout that time. Whether it's the latest techniques you're after or timeless advice that's required, this site has you covered.
Make the most of it: The strength and depth of Boxes and Arrows' archives are truly impressive. Both the Process and Methods and Deliverables and Documentation sections make excellent jumping off points for further exploration.
Coding/Development Sites
Making it as a theme developer requires much more than design skills of course; your technical chops will also need to be up to scratch.
Expert level HTML and CSS knowledge are a given, but you're also expected to be proficient in PHP, Javascript and, very possibly, aspects of server administration. It's a tall order. The three resources below will help you rise to the occasion when the chips are down.

The upcoming integration of the JSON REST API into WordPress core is set to be one of the most important changes in the platform's history.
As a theme developer, you are going to have to get very familiar indeed with its inner workings over the course of the next few years. Get a headstart on the competition by bookmarking the official documentation and diving into the details.
Make the most of it: The resources section provides instant access to a host of useful tools such as the WP-CLI client, plugin integrations, expert talks from developers and more.

Those old enough to remember it will grimace at the mere mention, but there was a world before Stack Overflow. That world was not a pleasant one if you were looking for answers to technical questions online.
For all the occasional kvetching about declining standards, Stack Overflow remains an absolute godsend for the types of questions day to day development throws up.
Make the most of it: The dedicated WordPress mini-site will be a first port of call for many but the network of Stack Exchange sites is useful across the board. They also run regular developer surveys which are a useful way of taking the pulse of the wider development community.

A side-project of Paul Graham's outrageously successful Y Combinator startup factory, Hacker News has become a sort of virtual water-cooler for those involved in all aspects of tech.
A constant stream of largely development related news items is the background against which conversations take place. As a way of keeping up with the latest tech stories, launches and cutting edge development techniques it's hard to beat.
Make the most of it: Hacker News is famously addictive, so to avoid it becoming a source of distraction rather than enlightenment, you may wish to start off with one of the many digest versions available.
Marketing/Business Sites
Theme developers are not honing their creations and spending hours sweating over the details for the purposes of charity. They are in business. Each of the following three resources will help you take your business to the next level.

Whether you're currently taking advantage of it or not, as a theme developer you're at least theoretically capable of location independent work.
How to do that effectively is one of the core themes of Tropical MBA but they also cover a range of other business topics and are consistently on-point with actionable tips and tricks aimed at putting more money in your pocket.
Make the most of it: The productized services series of articles that we recently mentioned in our own piece on the subject is a great introduction to the overall style of the site.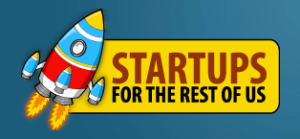 Startups For The Rest of Us is a weekly masterclass on all aspects of running an online business.
Rob Walling and Mike Taber have been churning out great content for nearly 250 episodes now, making it one of the most in-depth resources on running a software business available online.
Make the most of it: With the vast amount of content to dig through here, a quick review of the Greatest Hits section is a sensible starting point.
Episode 183 with Dan Norris of WP Curve also makes a great WordPress-friendly introduction.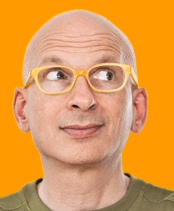 Best-selling author, entrepreneur, godfather of blogging and all-round marketing don – the list of Seth Godin's talents is not a short one.
It's his daily blog though that keeps an army of worldwide readers tuned in for its constantly updated stream of actionable marketing insights and nuggets of business wisdom.
Make the most of it: The beauty of most of the posts here is their brevity and clarity. Make it a habit to check in once a day and you'll sharpen your marketing mentality considerably in a matter of months.
Conclusion
Taking the time to curate and review a list of resources like the one above can seen like a lot of extra effort when you are stuck in the trenches of day-to-day business survival. It pays off enormously over the long-term however.
Working on your own list keeps you current and engaged and is a vital part of both general career development and avoiding burnout.
We hope the sites above inspire you to build out your own list and we'd love to hear your thoughts on the resources mentioned and any ones you favor or would like to suggest. Get in touch in the comments below!
Liked the article? You should follow me on
Twitter