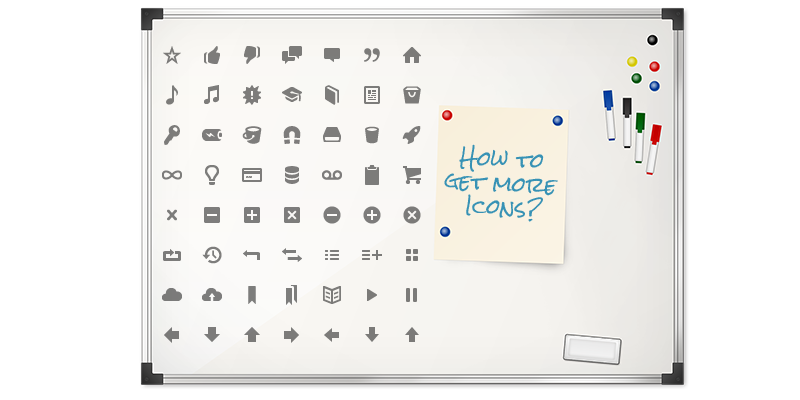 Enfold Version 2.3: Say hello to our new iconfont uploader
Took a lot of Work but it is worth the wait!
We completely revamped the themes iconfont system
This was one of the most requested features in our Enfold Feature Request Thread. Using various Icon Font Sets, to get a different look and feel, and adding more social icons for the header, were the main reasons we recently sat down and completely revamped the Icon System of the theme.
Enfold still ships with the default font "Entypo" (of course with more social icons now), simply because its a beautiful and versatile iconfont, but you can now head over to Fontello.com, create a iconfont of your choice and upload it into our iconfont Manager. These icons can then be used across the site for all of our template builder elements and shortcodes :)
 
How is it done?
Devin recorded a 2 minute video on how to build, upload and use a custom font. Its actually pretty straight forward:
Other changes in Enfold 2.3
SEO Improvements
Rewriting the icon system was a big task but its not the only thing that happened: We added a big SEO improvement by using more semantic HTML5 markup across the theme, and also added support for schema.org markup which improves the display of search results on google, bing etc.
Cool thing is, you don't need to do anything to make this work, except updating your theme. The markup will automatically be added to your site and allow many applications, especially search engines, to benefit greatly from direct access to this structured data.
On-page markup enables search engines to understand the information on web pages and provide richer search results in order to make it easier for users to find relevant information on the web. Markup can also enable new tools and applications that make use of the structure.

From Schema.org
Revolution Slider Support
In addition to that, we also have added support for the Revolution Slider Plugin. If the plugin is active you will note that you can now use a template builder element to easily embed the slider on your page :)
iOS 7 Theme Check
Apples latest iOS version is already used by more than 50% of iPhone and iPad users, so we figured we should optimize the theme to work flawless on those devices. We removed a lot of old CSS rules that fixed several issues that are no longer present on either Chrome or Safari, and also added a few new tweaks, so you are all set to offer your visitors and customers a great mobile experience :)
Small improvements
As always we added a few necessary bugfixes and smaller improvements that you can check in your versions.txt file of the latest theme version.