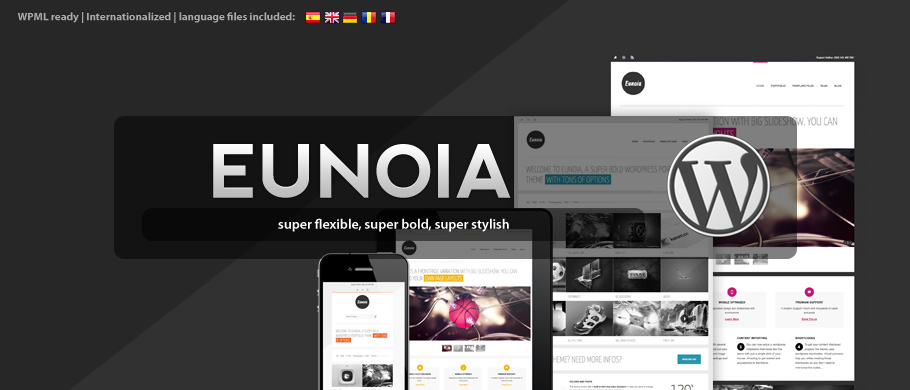 Eunoia – responsive, bold, and highly customizable WordPress Theme
Hey Everyone! Proud to present our latest theme "Eunoia". One of the most flexible WordPress themes we ever built, Eunoia is a responsive Portfolio Theme for users who want to build their skins right out of the backend.
The Theme is built on top of the fabulous Avia Framework and offers support for the WPML MULTI LANGUAGE plugin, as well as the popular bbpress 2 forum, just in case you need it. It comes with 14 unique skins that you can modify to your likings, in small or big ways.
If you are looking for a flexible unique and modern WordPress Portfolio Theme Eunoia might just be the right choice for you.