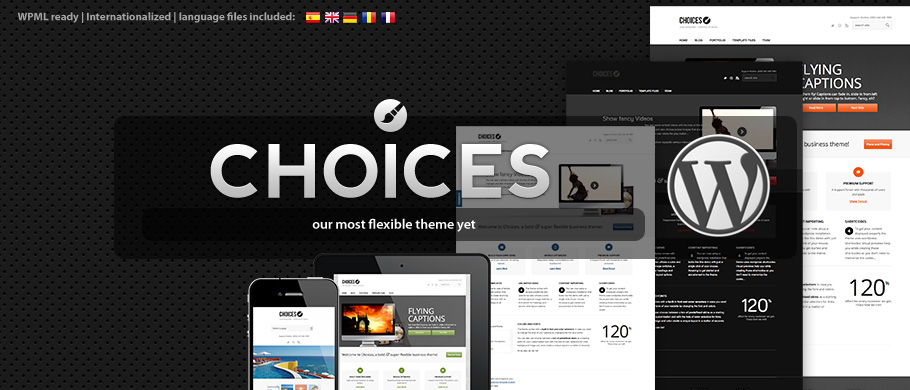 Ladies and Gentleman, Choices has arrived 
By far the most flexible WordPress theme we ever built, Choices is a responsive business and Portfolio Theme for users who want to build their skins right out of the backend.
The Theme is built on top of the fabulous Avia Framework and offers support for the WPML MULTI LANGUAGE plugin, as well as the popular bbpress 2 forum, just in case you need it. We added a lot of new customization abilities to the theme so if you have already worked with earlier themes you will be surprised how many small improvements we made!
If you are in need of a repsonsive business Theme for your Website: this is the WordPress Theme you should use :)